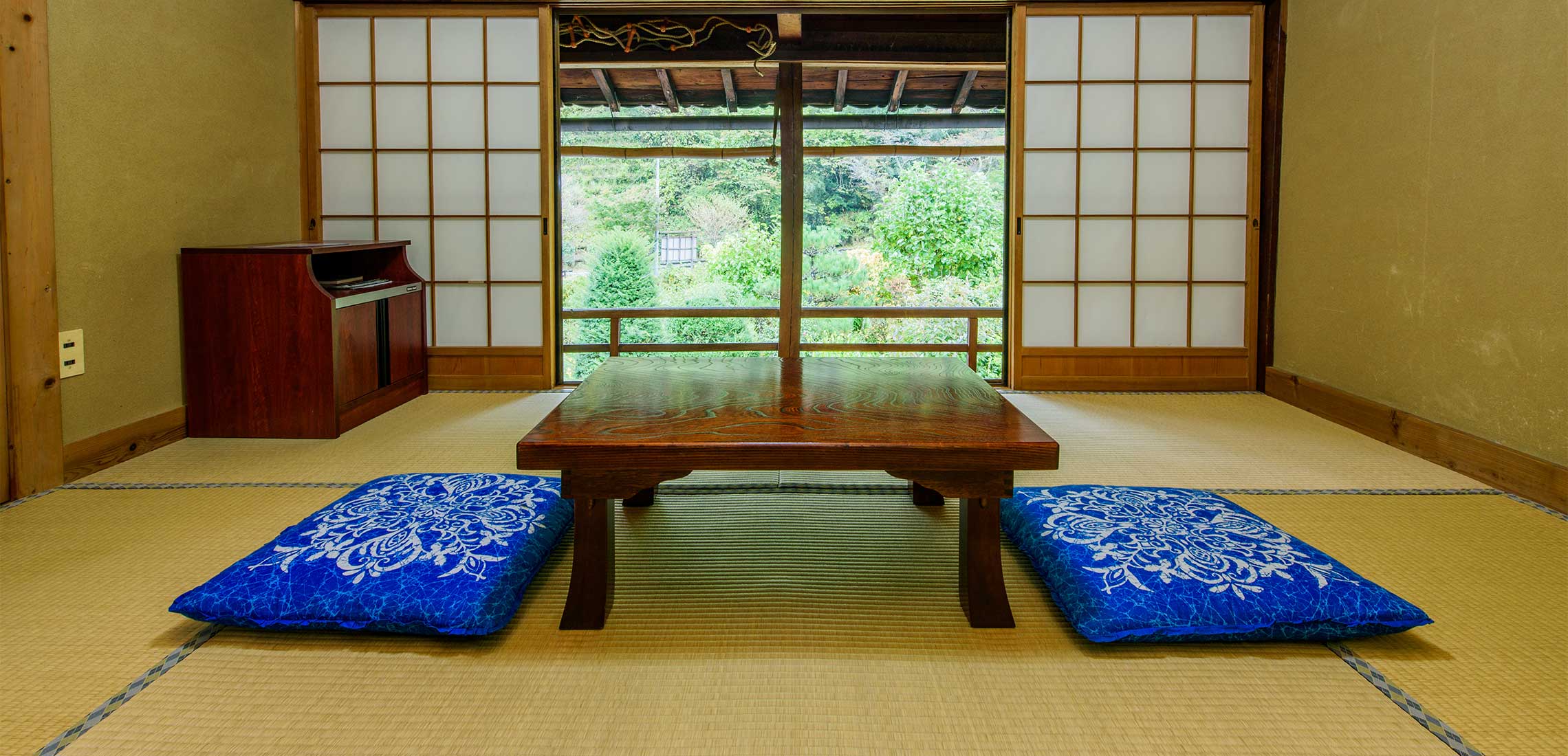 ROOMS
There are no televisions or clocks in Tsutamuraya's rooms.
When you lie on your futon and close your eyes, all you will hear is the sound of a mountain stream in the distance.
If only for a moment, forget the 'now' and rest yourself fully.
ROOM TYPES
Please note, a specific room type cannot be chosen.
We ask you to lay out your futon by yourself.
Free Wifi is available throughout the building.
Room overlooking the scenic streetscape.

Spacious rooms on the first floor

Hideaway rooms.
AMENITY
Toothbrush, Towel, Yukata (traditional robe)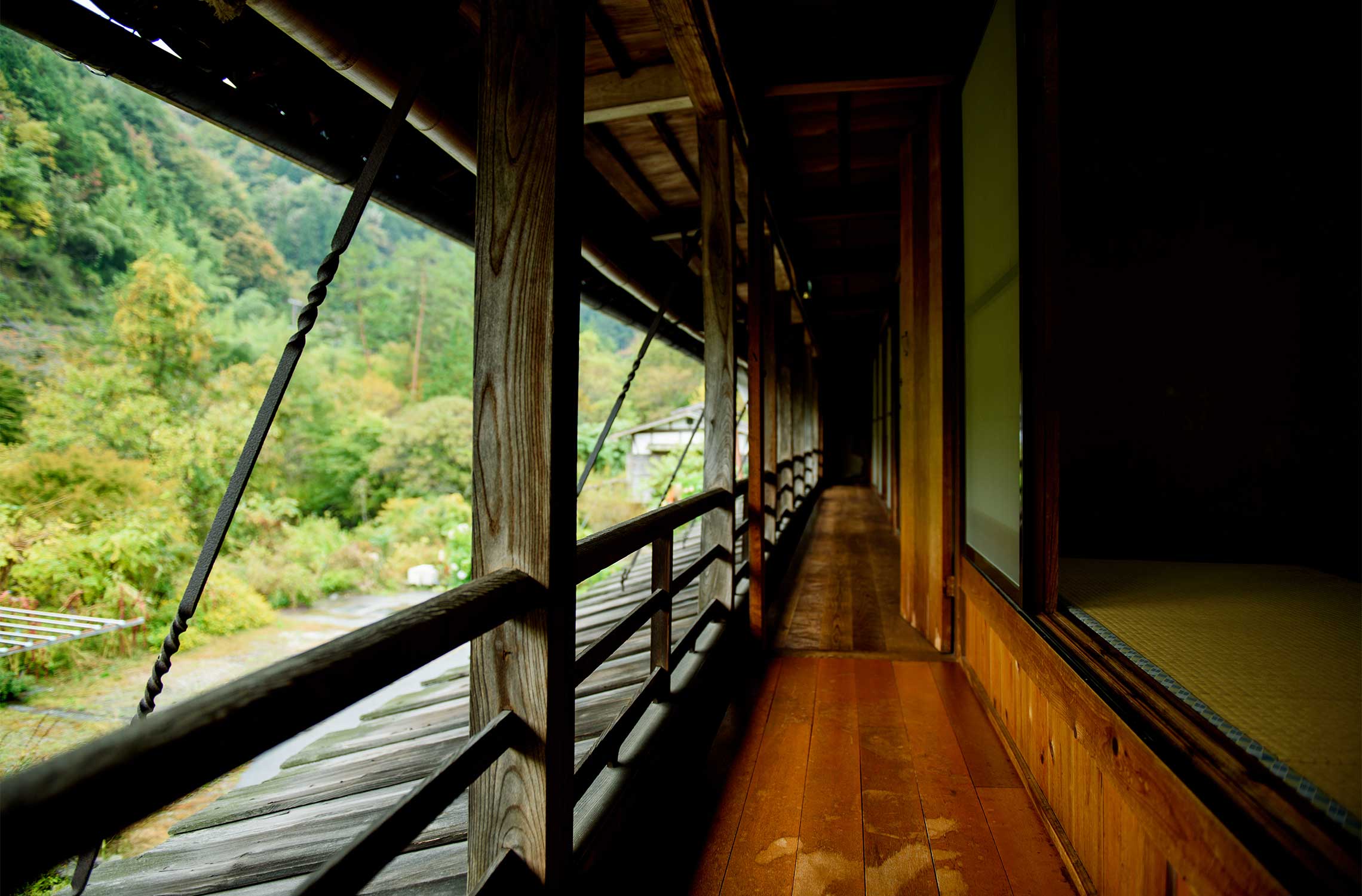 FACILITY
Smoking is not permitted within the building.
Fireplace/Hearth

We offer coffee, tea, and sweets free for your enjoyment.

Dining Room

Meals will be served in the first floor dining room.

Bathroom

The bath is made of Japanese cypress. Shampoo and body wash are available.

Toilet

Our toilets are equipped with bidet functions, and are kept very clean.

Washroom

Items such as a paper cups, hairdryers, hand soap and tissues are provided for your use.